Vivian H. translator English to Portuguese (Brazil)
Best translator English to Portuguese (Brazil)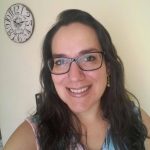 My name is Vivian Holz, I'm a freelance translator looking for job opportunities and my language pair is English/Brazilian Portuguese.
My experience with the English language comes from graduating on an excellent private English school and from studying abroad. I have a bachelor's degree in law and a graduate course also in law. My specialties are legal, 
journalistic, literary. I am also a c
ertified translator for dubbing from English into Brazilian Portuguese. 
I provide exceptionally accurate translation services and I am very responsible, professional, organized and reliable.
My social medias and profiles:
Please follow and like us: