Acorn D, translator English-Ukrainian-Russian
Best translator English-Ukrainian Russian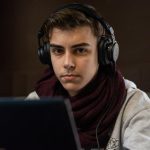 My name is Acorn Dobrovolskyy and I am EN-UA-RU translator with more than 5 years of experience. I have a C2 level in English and I am bilingual (russian&ukrainian).
I am very flexible with an area of translations. Legal documents, fiction books, software translation and a lot of other – no matter. I have experience with all of t
hem. But, of course, I am always happy to take new challenges and improve myself. I also do editing and proofreading.
I am a hardworking and reliable person and I believe that working makes us human.
Experience
I have a Master degree in English Philology and ATA (American Translators Association) certificate.
Also,
I worked with a lot of different companies and always had only positive feedback and good relations.
With some of them, we worked together again after the first successful deal.
I am always very accurate with deadlines and attentive with fulfiling tasks.
Please follow and like us: