Nistor C, English-French-Romanian-Russian translator
Best English-French-Romanian-Russian translator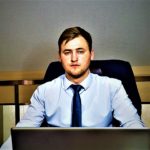 My name is Nistor Crintea and I am a native speaker of Romanian (and Russian). I have a bachelor's degree in translation (English French Romanian) and a bachelor's degree in Economics / Management / Business law.
I can guarantee English-French-Romanian-Russian translation at the highest level.
In 2+ years of experience, I translated a large number of contracts, regulations, certificates, texts, technical manuals, descriptions, etc. (I can provide examples in a private message.)
I can work with almost any type of file.
Please feel free to contact me to discuss details.
My email address is: nistor.c.freelancer@gmail.com
671 total views, 1 views today