Discover GT4T -10% DISCOUNT FOR WORLD TRANSLATION JOBS COMMUNITY
26000-character free trial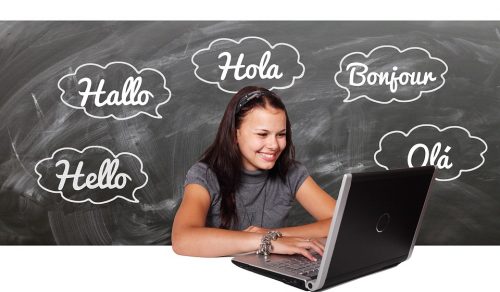 The use of MT (machine translation) in the translation field is nowadays subject to numerous discussions and critics.
The aim of MT is to be used as a help only it is not replacing an experienced translator and it is suitable to select for example a part of a sentence, a segment or a few words in order to improve the translation, it has to be used as a reference tool . The main work has to be done by the translator and the machine should be used as a plus value .
World Translation Jobs (WTJ) is introducing its partner GT4T  a useful MT program   created by Dallas ( Cao Shou Guang) who is a translator and developer as well. Dallas knows perfectly the translation world as he has been translating himself  for many years. You can check his profile 
GT4T catches translation suggestions from Google Translate, Microsoft Translator, DeepL, Yandex, Linguee, Glosbe, WordReference, and Microsoft Terminology, IATE. You do not need to open a browser nor to leave your work as everything is taking place on the screen in front of you. All languages are available.
GT4T can be used as a specific add-on  all Windows and MacOS based apps or CATs.
It is very easy just select some source text anywhere and press ctrl+j (Cmd+j in Mac), and you will get  different translation choices from multiple MT Engines or dictionaries in a  little pop-up. Just select one of the word on the list and insert it in your text where you are typing.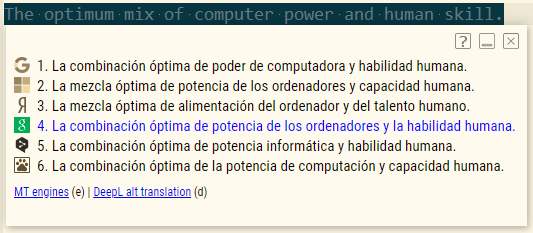 The program has an easy dictionary : select a word anywhere in the text and press ctrl+d (Cmd+d in Mac), you get a large pop-up with a vast selection. Highlight one and press Enter to insert!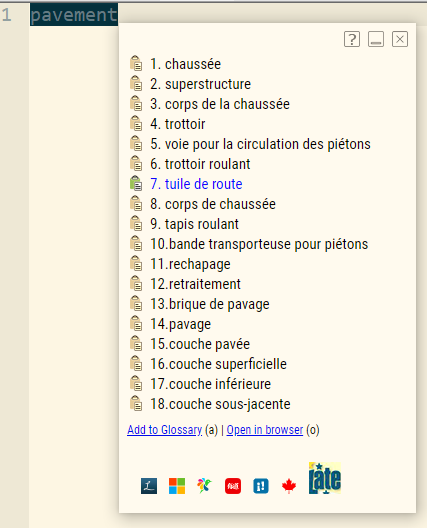 It also presents special shortcuts to translate segments in all major CAT tools.
Check out this DEMO youtube video to understand the way it works!
Use the following link to download. It comes with 26000-character free trial out-of-the-box.
-10% DISCOUNT FOR WORLD TRANSLATION JOBS COMMUNITY