Marisa G, freelance translator English to Italian
Best translator English to Italian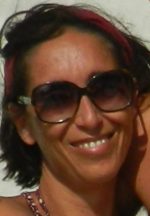 My name is Marisa Genna, I am a freelance translator Eng > Ita, specialized in technical, marketing, medicine and pharmacology, science, tourism/hospitality, environment and energy fields.
I am a native Italian speaker, graduated in Foreign Languages and Literatures and technically qualified thanks to a Postgraduate course in ENG>ITA Specialist Translation, which handed on me precious knowledge tools to improve my skills in translation approaches.
During the above-mentioned course in specialist translation, I worked daily very hard on my both chosen fields,Technology & Environment – Biomedicine & Pharmacology, translating various texts containing marketing content segments too as yet. 
So far I have translated various documents such as scientific papers, medical devices materials, SPCs, package leaflets, EMA EFSA and ECHA documents, clinical trials, use and maintenance manuals, advertising material, company profiles, web pages, market survey, customer survey, etc.My current baseline rate is € 0.08/source word for translations, with discounts for matches and fuzzy matches to be negotiated on a case-by-case basis, and € 0.04/source word for editing/proofreading.
I am currently based in Florence (Italy). I'm using SDL Trados 2019 and Memsource Editor as CAT tools, and Xbench as QA tool.
http://www.proz.com/translator/1852432
marisa.genna@gmail.com
768 total views, 2 views today