TRANSLATORS DIRECTORY
Welcome to the TRANSLATORS AND INTERPRETERS  DIRECTORY. If you are a translator and wish to be featured on it (For Free)
Click the categories (right column) to check the translator's profiles under their own language combinations

SEND US
 your presentation/introduction (skills, languages)
your mail address and/ or social media
your picture sent by mail (joint files) (not compulsory)
How to send us the docs ? 
 by mail: info@worldtranslationjobs.com  
Important
We are not keeping your CV in our database. You may send it under request to the job providers.
World Translation Jobs is an online portal PROMOTING candidates /translators/interpreters) and translation agencies/businesses. All the data, texts, profiles, and descriptions presented on World translation Jobs are in PUBLIC MODE. Please Do remember that anyone can check and see them and the presentation text that you are sending us should be cautiously selected. A profile picture is not mandatory and you are free to select the elements that you wish to be publicly visible. You can contact us at the following address if you wish to change/modify or DELETE your profile at any time and we will assist you as a priority.
THE TRANSLATORS OF THE MONTH
ANDRE LISBOA            Portuguese-Spanish-English-French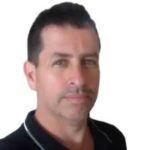 NAMIG BAGIRLI            English-Azerbaijani-Turkish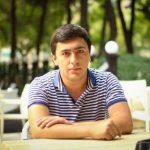 MORE VISIBILITY: BECOME A TRANSLATOR OF THE MONTH ON WORLD TRANSLATION JOBS 
You will be present on the home page of WTJ (30 days)
You will be present on the translators platform  (30 days)
You will be published once  in the Facebook Group Translation Jobs Worldwide 80.000 + members 
How to send us the docs ? 
by mail : info@worldtranslationjobs.com  
Pictures @Pixabay
10,000 total views, 12 views today