Tijana K, English – Serbian translator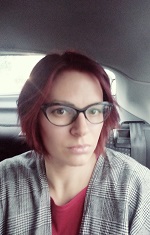 Your favorite Serbian translator
My name is Tijana Kostic. For the last 7 years, I've been working as a translator in a company developing the project of Kovin Energy Complex Project, as well as a freelance translator for English and Serbian.
Kovin Energy Complex Project includes the construction of an underwater coal mine and a thermal power plant of an estimated 500 MW installed power, to be located near Kovin, in Serbia (underwater excavation of coal).
I have a lot of experience in the translation of technical documentation, project designs, bill of quantities, technical descriptions, etc.
Also, I worked as a field/consecutive interpreter on several construction sites.

I can receive payments via PayPal or TransferWise.I use Memsource as a CAT tool.If any other CAT tool is a must, I'd be happy to take the training if you would provide a free one.On average I can translate approximately 2,500 words per day.Very specialized texts requiring a great deal of background research or documents with very complex formatting may take a little longer.

638 total views, 1 views today