Claret S C , English-Danish-Portuguese and Italian translator and journalist
English-Danish-Portuguese and Italian translator and journalist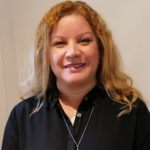 My name is Claret Soares Christensen, I am an experienced brazilian journalist and translator based in Denmark since 2010. I have a master in translation studies at University of Copenhagen.
I am used to working with the following languages: English, Danish, Portuguese and Italian.
My expertise is in the fields of communication, marketing, news, finance, literature. I am specialised in digital marketing as well, therefore, I can also work with projects of SEO and copywriting.
Get in touch
claretsoares@gmail.com
727 total views, 1 views today