Cesia L, English-Spanish translator
Best English-Spanish translator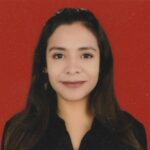 My name is Cesia León Rosas and I currently live in La Paz Bolivia, I have a bachelor's degree in Tourism and Hospitality and have broad experience in the touristic field and I have had the opportunity to travel to many countries.
I have worked abroad as a camp counselor and manager, also as a tour guide in La Paz, as an English/ Spanish translator, and as a freelance copywriter.
Given all my previous work experiences, I am fluent in English, I also speak Portuguese and a little bit of French.
I am a very proactive person, I have strong leadership skills and self-discipline.
Without more to add, I attach my CV and a picture of me, thank you so much for your consideration, please do not hesitate to contact me by email or on my social media.
Get in touch
cesiaeunice.14@gmail.com
2,283 total views, 1 views today