Hagar L, EN-FR-DUT-Hebrew translator
Best translator English-French-Dutch-Hebrew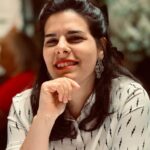 My name is Hagar Levy, I'm 37 years old, from Tel Aviv. I've worked as a translator since 2009 from and to English, French, Dutch and Hebrew, specializing in marketing, humanities (culture, history, arts) and social sciences (psychology, sociology).
My clients include Channel 12 News (Israel's main broadcasting corporation), Hebrew University and various private and corporate clients.
I have also contributed to international advertising firms as a market- and media analyst, ahead of various products launches.
Get in touch
hklevy@gmail.com
1,258 total views, 1 views today