Haile, Amharic translator
Best Amharic translator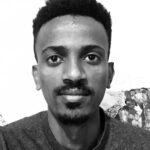 My name is Haile, I am a native Amharic translator who has been working in the
translation industry for the past 9 years in Transperfect, PoliLingua,
Translated, Straker Translation and Aussie Translations. I am a blue board
member in Proz as Amharic Translator. Also, I become a member in
American Translator Association as Amharic Translator.
468 total views, 1 views today