Shota K, English to Georgian translator
Best English to Georgian translator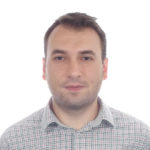 My name is Shota Kiziria , I am a freelance translator with an experience of more than 3 years specialized in English to Georgian translation. My specialization includes the following subjects: Business/Finance, Accounting, Oil/Energy, Geography/Earth Sciences, Tourism/Travel/Hospitality, General Medicines, Product description / Manuals.
I currently work on long-term projects such as AIRBNB website localization, Microsoft Office translation, Amazon.com localization. I have some free time and can take smaller projects.
If you are interested in cooperation, I will be glad to provide more details about my background and qualifications.  
shotikokiziria@gmail.com  
647 total views, 2 views today