Thorsten H, Dutch-German-English translator
Best Dutch-English-German translator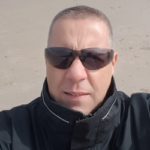 My name is Thorsten Hendriks I am a Dutch national living in the UK since 2000. I am fluent in Dutch, German and English myself. My father is German and my mother Dutch; I grew up in a bilingual environment as well as studying all three languages at college.
Since July 2019 owner of HPD Translations (
www.hpdtranslations.co.uk
). Providing translation, Machine Translation Post Editing (MTPE), proofreading and localisation services in any combination between Dutch – English – German languages, on freelance and contract basis.
I have translated these web pages:
sora-shop.com (English + German to Dutch)
floow2.com (Dutch -> German)
spoonsoftaste.com/de (English->German)
ovata.nl (Dutch->English)
I also carry out customer service activities from English and Dutch to German and vice versa for Autologic OPUS IVS and Snowcountry.eu. Also provided English to Dutch transcription and translation services for camera manufacturer Olympus' customer service telephone calls and e-mails.
Previously provided Dutch to English translations from 1998-2007 for verstappen.nl – now website for F1 driver Max Verstappen, back then for his dad ex-F1 driver Jos Verstappen. I am currently involved in the translation of Dutch to English F1 news articles for www.maximumf1.com
Also provided knowledge base and customer service translations between Dutch-English-German for automotive manufacturer NSK Europe, game developer Ubisoft and global outsourcer Teleperformance.
Apart from the 3 languages mentioned above we can also provide translations from English to: French, Spanish, Portuguese, Italian, Hindi, Japanese, Chinese, Russian, Korean, Turkish and Arabic and vice versa!
Links:
Get in touch
hpdtranslations@gmail.com
694 total views, 1 views today