Beatriz A, translator English to Portuguese
English to Portuguese to English translator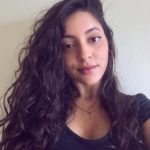 My name is Beatriz Almasan de Lima, I'm 25 years old, I'm a Brazilian translator, I'm fluent in English and I translate from English (of every country/culture) to Portuguese. Ps: I love the Scottish culture by the way.
I have bachelor's degree in Advertising and I'm studying Translation and Interpreting in a university of São Paulo. I currently attending the last year at the university.
I'm on beginning in translation world but I'm aware of every technical methods and my experience was with alleasolutions.com, an advertising/marketing website and I translated the whole website.
Get in touch
E-mail: biaalmasan@outlook.com
801 total views, 1 views today