Thatna D, translator English to Brazilian (Portuguese)
Best English to Brazilian Portuguese translator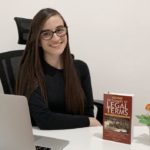 My name is Thatna Dias, I am a  freelance translator / legal translator – English <> Brazilian Portuguese ⚖
I am a qualified Brazilian translator specializing in legal translation,  particularly interested in NDAs, Procedural Documents, Grievances, Patents, Bylaws, memorandum, Agreement, Power of Attorney, Last Will and Testament, Charter Party, Letter Rogatory, Lease Agreement, Employment Agreement, Assignment of Literary Work, Agency Agreement, Pre-Nuptial Agreement, Birth Certificate, Death Certificate etc.
I have a general knowledge of Brazilian law (Civil Law) and American law (Common Law) and possess legal drafting skills, mastery of specific terminology, and the ability to standardize terminologies.
I have a bachelor's degree in Translation and Interpretation at Universidade Nove de Julho (2019) and currently, studies for a bachelor's degree in Languages at Universidade Anhembi Morumbi, completion expected to be in 2021.
I had several courses in the Law area, and studied legal English for translators at startup: "Descomplicando Inglês jurídico".
Get in touch
thatna.tradutora@outlook.com
714 total views, 1 views today