Shima F, English-Farsi translator
Best translator English-Farsi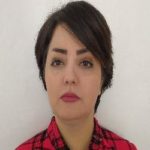 My name is Shima Farouqi , I am an English-Farsi translator with more than 4 years of experience in translating into and from Farsi. So far, I have translated more than 1,000,000 words including several technical books in different areas.
My rates for a quality translation services are as follows:
·         Translation: USD 0.04 per word
·         Proofreading: USD 0.02 per word.
·         Transcription: USD 2 per minute
·         Transcription + translation: USD 5 per minute
·         Voice Recording: USD 200 per hour
Contact:
shimaafrq@gmail.com>
667 total views, 1 views today