Francesco R, English-Italian translator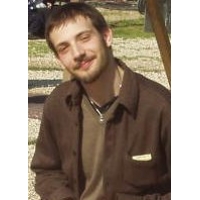 Best English to Italian translator
My name is Francesco Ruggiero. I have an excellent language property, both in Italian and in English, and I propose myself as translator ( Eng->Ita) / editor / web writer / proofreader / ghostwriter / copywriter / columnist.
I can do any type of writing, and I'm available for every literary genre: legal, scientific, historical, novel, biography, thriller, technical manuals, announcements, and so on.
I am quick, punctual, available and accurate (my text will be definitive, it won't need any editing).
I have already practiced the proofreader and translator professions for Endovet, a group of Freelance Veterinary Physicians ( http://www.endovet.it)
as well as for the following websites:
http://www.legalenglish.it
http://www.direttanews24.com
http://www.aprireazienda.com
http://www.woomnia.com
http://cardiofrequenzimetro-da-polso.it
http://www.bibbia-it.org
http://www.traduzione-testi.com
http://www.tweetingwithgod.com
http://www.edizionisensoinverso.it
http://www.oltre.tv
http://www.imaginetraduzioni.it
and, finally, for the writers Daniele Vita, Gabriel Naticchioni, Jose Robles Rubio and Francesco Battistin.
My fields of expertise are as follows:Medicine – Law – Sciences – Telecommunications – Religion – Policy – Sports – History – Literature – News.
In the " Portfolio" section of my website, http://franeditor.com, You'll be able to find some examples of my work.
fran.editor@libero.it