Francesco R, English-Italian translator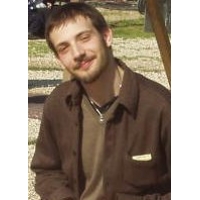 TRANSLATOR / EDITOR / PROOFREADER / GHOSTWRITER / TRANSCRIBER
Hello,
I'm a lawyer.

On July 31, 2014, I had to provide for my cancellation from the Order of Lawyers,
following a health problem, now overcome; therefore, I am currently available 24h / 24.

I have excellent language skills, both in Italian and in English,
and I propose myself as translator (Eng->Ita) / editor / web writer / proofreader / ghostwriter / transcriber.

I can do any type of writing, and I'm available for every literary genre:
legal, scientific, historical, novel, biography, thriller, technical manuals, announcements, and so on.
I am quick, punctual, available and accurate (my text will be definitive, it won't need any editing).
I have already practiced the proofreader and translator professions for Endovet, a group of Freelance Veterinary Physicians (
http://www.endovet.it
),
Thank You for Your time and consideration.
Kind regards,
Francesco Ruggiero.
fran.editor@libero.it
681 total views, 1 views today