Flavia T, Portuguese to English translator
Best Portuguese to English translator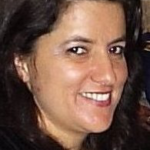 My name is Flávia , I am from Brazil. I work with translations from Portuguese to English, and vice-versa.
 I have been a translator since 1985. I have worked in various segments and my main characteristic is commitment to quality. I am also very committed to deadline. I am easy to work with
as I accept guidelines and suggestions accordingly. I can also work with proofreading and editing.
I would be delighted to present a budget for your services.
The rate starts at U$ 0.04 per source word for translation and U$ 0.03 for proofreading and editing, but it may vary according to the volume of work requested.
644 total views, 1 views today