Ahmad J, Urdu, Punjabi, Arabic to English translator
Best translator Urdu, Punjabi, Arabic to English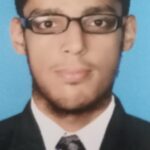 My name is  Ahmad Jalil, I'm a senior translator, proofreader and transcriber with Urdu and Punjabi as native language while I have bachelors degree in Translation and Interpretation (English-Arabic) along with 7 years of experience in the field. Familiar with SDL trados, smatling, memo Q, Inpage, crowinn, odd jobs, rws moravia, workbench, workstation , loft 2.0 and other latest tools.
Worked with Vibrant Translators, Assign Project International, ZC translation, CCJK, Mars Translation, WordsOnWheel, WikiFX, SAFEGUARD, Aawaz (NGO), Megdap, UN project, Dept. of T&I, IIUI, Lilt and many other national and international companies and organizations. 
 You can contact me for any translation, localization, proofreading, reviewing or transcription tasks.