Juan Carlos M, English to Spanish translator
---
English-Spanish translator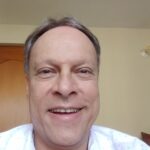 My name is Juan Carlos Montoya. Since I have 15+ years of translation experience and also I am a Mechanical Engineer, I can understand the accurate meaning of the technical information to be translated.
The "real" technical knowledge additional to the language knowledge is the crucial factor to get high-quality translations.
My areas of expertise are:
·         Mechanical, Electrical, and Electronic Engineering
·         Machinery Manuals
·         Computer Engineering
Human Resources
.         Marketing
.         Legal
.         General
Translation Rate = USD$0.08 per source word
My translations do not require editing tasks.
Based on my extensive translator experience of more than 15 years, I want to offer you a second version for free for your Spanish translations (around 500 words) so that you can offer the final clients an additional option where the client can choose the best possible translation. This gives you a better chance to win new customers. This second version would be free initially but my payment may happen immediately if my version is chosen as the best option or it may happen later by being assigned as the preferred translator for future translations for that specific client.
I can get new clients for you, recover old clients, or improve your Spanish translations for current clients.
get in touch