Tanya M, Russian-English translator and interpreter
Best Russian-English translator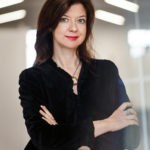 My name is Tanya Malkova, I am a Russian-English translator and interpreter based in Moscow, with more than 25 years of professional experience. My preferred areas of specialization are banking and finance, law and business, energy, ecology and sustainable development, IT and telecommunications, education, veterinary medicine and animal welfare, culture and entertainment, travel, logistics and shipment, e-commerce. I translate contracts, presentations, press releases, reports, letters and other types of documents from Russian into English and from English into Russian. I also provide administrative support services as a remote assistant, if you need to schedule a meeting with a client or make follow-up calls or get information on a particular subject, as well as editing and transcription services.
My email address is tanya.malkova@gmail.com,
social media https://www.facebook.com/malta333,
linkedin https://www.linkedin.com/in/russianenglishtranslations
Mt website http://www.russianenglishtranslations.ru/
As access to Linkedin is currently blocked in Russia, the page can be used only to verify my references. I can be contacted by email.
tanya.malkova@gmail.com
545 total views, 1 views today