Lilit A, Armenian/Russian to English translator
Best Armenian/Russian to English translator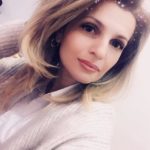 My name is Lilit Aghekyan ,I am from Armenia, I live in the capital of Armenia, Yerevan. I have grown up in a bilingual family, which means that I just as fluent in Russian, as in Armenian, almost a native speaker.
I am a specialist of the Armenian and English languages, a professional translator/interpreter with an extensive experience of about 20 years in various fields. I started my career working at Armenia TV company as a news translator from Associated Press and CNN. Later I have worked as media translator at 2 more news agencies "ARCA" and "Novosti Armenia".
I also have an extensive experience of working as an administrative assistant/interpreter in quite a few international organizations and companies ("ArmenTel" CSJC, EU Advisory Group to the Republic of Armenia implemented by UNDP, etc.), as well as state bodies such as the Republic of Armenia Ministry of Economy and Ministry of Labor and Social Affairs (Social Protection Administration Project jointly with the World Bank).
I am a very responsible, motivated, result-oriented and disciplined person and take a serious approach in anything I do, especially meeting deadlines. I attach a few documents, including my CV and Diplomas for you to have a better idea about my education and work experience. I am available for translations in these three pairs of languages Armenian-English, Russian-English, Armenian-Russian and vice versa. Please feel free to contact me through this email address, FB and Instagram accounts.
laghekyan@yahoo.com
798 total views, 1 views today