Juliano N, English-Portuguese (Brazilian) translator
Best  English-Portuguese (Brazilian) translator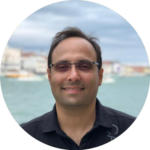 My name is Juliano Nunes. I am a Brazilian English-Portuguese translator.
I attended the Federal University of Minas Gerais Law School – UFMG –  ranked as one of the best Brazilian Universities.
As an attorney, I practiced law in Brazil for ten years.
In 2018, I became a permanent resident in the US.
From 2018 to 2019, I worked in a law firm as a bilingual legal assistant, translating a significant amount of content from English to Portuguese, including the website content, documents, e-mails, and newspaper advertisements.
Languages – ACTFL Portuguese (Distinguished) English (Advanced High) Spanish (Advanced Mid)
Office 365, Practice Panther Case Management CAT Tools – Matecat
In 2020, I started my translation website www.translationservicesexpert.com.
710 total views, 1 views today