Shohruh A, Uzbek-English-Russian translator
Best Uzbek-English-Russian translator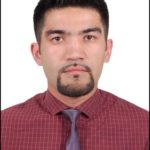 My name is  Shohruh Abdullaev from Uzbekistan. I am proficient in Uzbek-English-Russian translation/interpretation. I have been involved in a free online educational platform in the Uzbek language. I deal with Quality Assurance of the video content and recruiting specialists in their appropriate areas of expertise.
Currently, I am also involved in interpreting services at several UN agencies as a simultaneous interpreter and a consultant for provisions of translation. I do translation and interpretation from and to English, Russian and Uzbek languages; and have worked as a language interpreter in a variety of settings for more than 7 years. In my current position as an independent freelance language interpreter, I primarily utilize language skills in diverse array of areas from one language to another. I have a solid knowledge of various dialects of three languages which makes me capable of providing accurate information in all settings.
I cooperate with a wide range of agencies within Uzbekistan and beyond. All the relevant experience can be found in my resume and feedback/certificates.
Interpretation experience:
 Press release translation, UNV Sub-Office for Europe and Central Asia
 Roundtable on Discussing Recommendations for Further Reforming of the electricity and gas sectors and the Road Map, 23 Oct 2020, Hyatt Hotel Tashkent
 International Ozone Day, 35th Anniversary of Vienna Convention/Montreal Protocol, UNDP Country Representative, State Committee on Environment Protection, 15 Sept 2020
 National Dialogue on Human rights protection in the context of restrictions introduced due to Covid-19, 14 July
 ACCESS TO JUSTICE DURING COVID-19, organized in the framework of project "Advancing Civil Society in Promoting ESCR Standards (ACCESS)" funded by EU through the European Instrument for Democracy and Human Rights (EIDHR), 22-23 June
 Online Training-Seminar on SDG indicator 16.10.1, Human Rights Indicators and Data Unit, OHCHR, 11 June 2020
 Online hearing on the UN Human Rights Committee review of the Fifth Periodic Report of Uzbekistan on the fulfilment of International Covenant on Civil and Political Rights, Oliy Majlis Legislative Chamber and National Centre for Human Rights, 30 Apr 2020
 Science in Medieval Islamic Education System, Hadhari Global Network (Malaysia) Online Lecture at Imam Bukhari International Research Center, Samarkand, Uzbekistan, 24 Apr 2020
 Training for the General Prosecutor's Academy, UNODC, 2-6 Mar 2020
 EU Water, Joint Staff Professional Development Training Programme, Ministry of Irrigation and Water Resources Management, 10-11 Dec
 'State Human Resource Policy in the Context of Civil Service Reform: Experience of Uzbekistan and Foreign Practice' International Conference, Academy of Public Administration under the President of the Republic of Uzbekistan, 15 Nov
 Professional Consultations, Ministry of Labour, 14 Nov
 'Aral Sea Region as a Zone of Ecological Innovation and Technology' International High-Level Conference, 24-25 Oct
 Country Programme Document and Programme and Project Management Workshop, UN Resident Coordinator Office, 2-4 Oct.
 6th International Seminar of the OIC Independent Permanent Human Rights Commission on "Importance of Promoting and Protecting the Rights of Youth for Building Peaceful Democratic Societies and Sustainable Development", 7-8 Oct 2019, Tashkent, Uzbekistan
 UN-EU joint mission, STRIVE Asia Project on Countering Violent Extremism, 23-26 Sept. 2019
 UNDP workshop on New Strategy, 2 Oct. 2019
 Interpretation services for International Finance Corporation, World Bank Group, meeting with CAO, 2-5 April 2019, Tashkent, Uzbekistan
 CAO Meeting with Mediation Group, Tashkent, Uzbekistan
 Simultaneous Interpretation on Innovations in Education at the Westminster International University in Tashkent, ERASMUS MUNDUS+, Tashkent, Uzbekistan
 Interpretation services for OSCE ODIHR Mission to Ferghana, Andijan and Namangan, Dec. 2016
 TEMPUS Central Asia: online education and programme efficiency seminar, Issyk-kul, Kyrgyzstan, Aug. 2015
 Administration of the President of the Kyrgyz Republic
 Interpretation for the Minister of Economy and the President of Korean Federation of Small and Medium Entrepreneurship
 Interpretation at the Parliamentary elections in Uzbekistan, Dec. 2009
 Interpretation for the Head of Uzbekistan Gymnastics Federation at the Asian Gymnastics Championship, Tashkent, Uzbekistan, Mar. 2010
 Central Asian Biennale on Contemporary Art, Tashkent, Uzbekistan – Ministry of Culture
 International Educational Symposium in Tashkent, Uzbekistan – Ministry of Higher Education
 Asian Futsal Championship
Ge tin touch
shohruhabdullaev263@gmail.com
796 total views, 1 views today